'The Good Doctor': Vancouver, el paraíso natural del que disfrutan los actores de la serie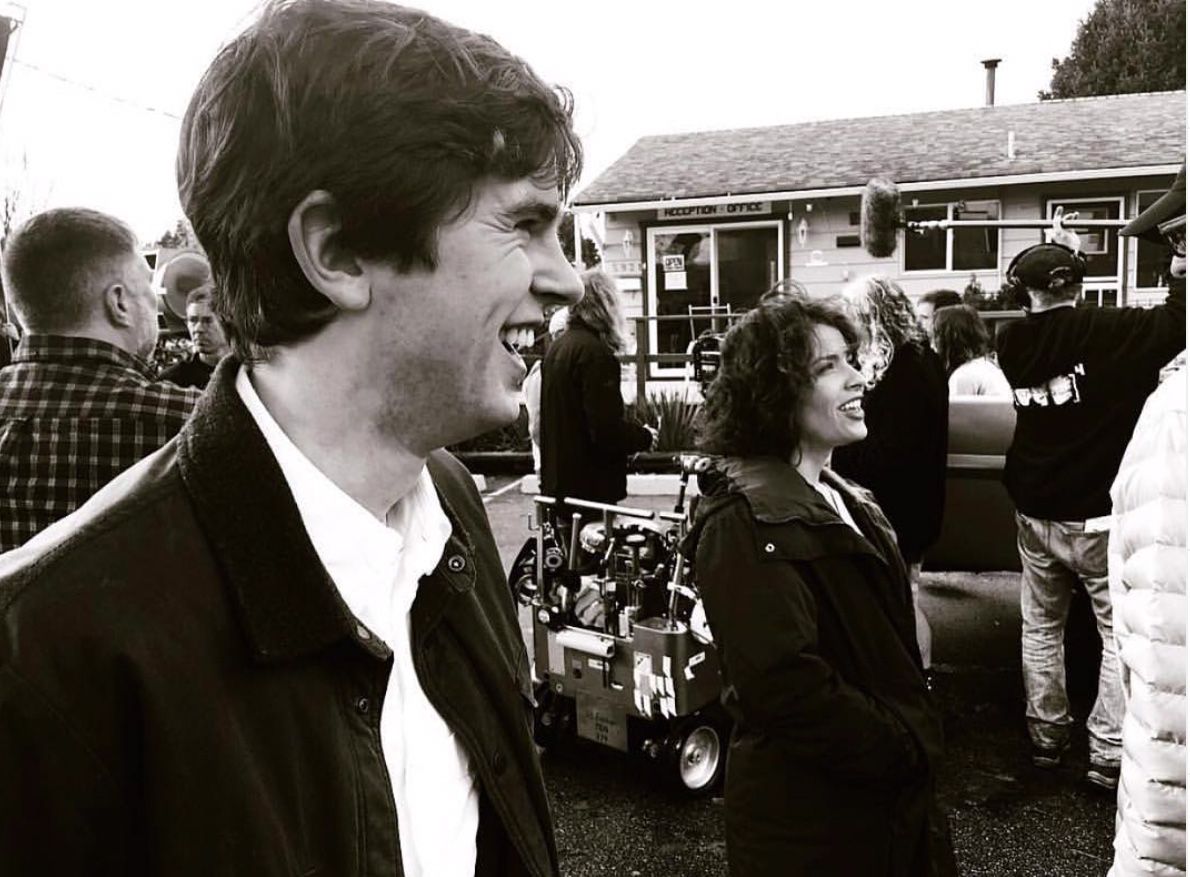 Vancouver se ha convertido en el escenario ideal para la grabación de múltiples ficciones. A la motivación económica (rodar allí es más barato que por ejemplo en Los Ángeles o Nueva York), se une las posibilidades que ofrece en cuanto a exteriores. Por ese motivo, esta ciudad de la Columbia Británica ha acogido los sets de series como Smallville, Roxanne, Bates Motel o The Good Doctor, estas dos últimas protagonizadas por Freddie Highmore. Para el actor inglés poner distancia con el éxito de la serie que se respira en otras partes del mundo les ayuda a evadirse y se siente especialmente unido a esta ciudad canadiense. "Me une un cariño especial a Vancouver después de haber grabado aquí Bates Motel y ahora The Good Doctor. Hay algo estupendo desde el punto de vista del reparto, y es que nuestra única razón para estar aquí es hacer la serie, porque ninguno de nosotros vivimos en Vancouver el resto del año. Y eso crea un lazo especial y hace que estemos muy centrados en el trabajo", asegura.
No solo han formado una segunda familia en el set sino que fuera de él, los protagonistas disfrutan con los suyos de los encantos del lugar. Christina Chang (Audrey Lim), explora los bosques.
#wcw Wilderness Crush Wednesday. One of the many reasons we enjoy being in Vancouver is getting to walk among the treetops in rainforests. We gave much gratitude yesterday to our beautiful trees that teach us the ancient laws of life. Thank you Vancouver, thank you Mother Nature! 🌎 🌲#grateful #nature #vancouverbc #capilanosuspensionbridge #thegooddoctor
A post shared byChristina Chang (@thechristinachang_) on
"Una de las muchas razones por las que disfrutamos estar en Vancouver es caminar entre las copas de los árboles en las selvas tropicales. Ayer le dimos mucha gratitud a nuestros hermosos árboles que nos enseñan las antiguas leyes de la vida. ¡Gracias Vancouver, gracias Madre Naturaleza!", escribe.
Una sensación parecida tiene Paige Spara, Lea en la serie, quien comparte un baño en el Lago Cultus (a unos 100 km de Vancouver) con su perrito Salt.
First swim of the fall here at Cultus Lake 🦦
A post shared byPaige Spara (@paigespara) on
Fiona Gubelmann (Morgan Reznick) disfruta de las playas…
The sun is finally out…☀️👒💕 Hat from @finderskeephers. . . . #sunshine #beach #beachlife #fionagubelmann #morganreznick #actress #vancouver #canada #myLOC
A post shared byFiona Gubelmann (@fionagubelmann) on
… Y Nicholas González de los lagos.
Lost & Found
A post shared byKelsey Crane (@artforartssake) on
Quizá por eso en ocasiones es complicado cerrar la puerta y dejar atrás a ese periodo de su vida. Es el caso de actor que interpreta al doctor Neil Meléndez quien, tras morir en la serie, ha vuelto a Los Ángeles con su familia despidiéndose de los amigos que deja en Canadá.
(*repost from @artforartssake) Dear Vancouver 🇨🇦, Thank you for your authentically kind-hearted people 💕 fresh air 🌬rocky beaches 🌊 green rainforests 🌲sweet berry bushes 🍒 and white tipped mountains🏔You have forever shifted our perspective for the better. While our exit is bittersweet, our Vancouver friendships are our most cherished travel companions as we begin anew; We are holding tight to you all. We will be back to see you soon. (Hear that manifestation universe?! 🗣) And California friends and family, you are the sun calling us home. Here we come ☀️📸 @shire_xo of @amethyst.rose.photography you captured us so perfectly on our last night, in our favorite Vancouver home. Thank you for making those around you feel beautiful ✨
A post shared bynicholas gonzalez (@eltexmex) on
"Querida Vancouver. Gracias por tu gente bondadosa, aire fresco, playas rocosas, selvas tropicales verdes, arbustos de bayas dulces y montañas de puntas blancas. Has cambiado nuestra perspectiva para mejor. Si bien nuestra salida es agridulce, nuestras amistades de Vancouver son nuestros compañeros de viaje más preciados a medida que comenzamos de nuevo. Volveremos a verte pronto", asegura junto a su mujer, Kelsey Crane.
Fuente: Leer Artículo Completo